Your Routing, Your Way.
Define locations with truck entry and exit gates for improved last mile routing and directions
Create, manage, and share custom location and route management content for operational consistency
Generate realistic ETAs with Hours of Service stop durations and break locations in route plans
Get Up to Speed
Operate on the industry standard to ensure optimal performance, profitability, and safety in every route you plan.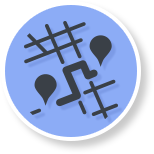 Enhance Route Planning & Asset Utilization
Generate accurate mileage results and drive times down to the last mile with address to address routing
Select Practical, Shortest, or Fastest routing based on preferences for time and cost
Make critical routing decisions with predictive and real-time traffic and weather conditions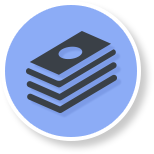 Maximize Revenue & Control Costs
Easily compare alternative route options by displaying the miles, drive times, and toll costs for each route in the same window
Access live diesel fuel prices when searching for and routing to fuel stop POIs
Reduce non-revenue mileage by pre-planning HOS breaks and stop locations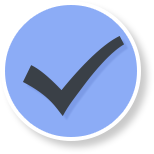 Improve ETAs & Ensure Compliance
Generate transit times and ETAs using predictive and real-time traffic data
Set vehicle and routing profiles to keep drivers and assets safe on legal roads
Input mandatory HOS break durations directly into the route plan
ADDITIONAL LICENSING APPLIES
Smart Route Planning
That Checks Every Box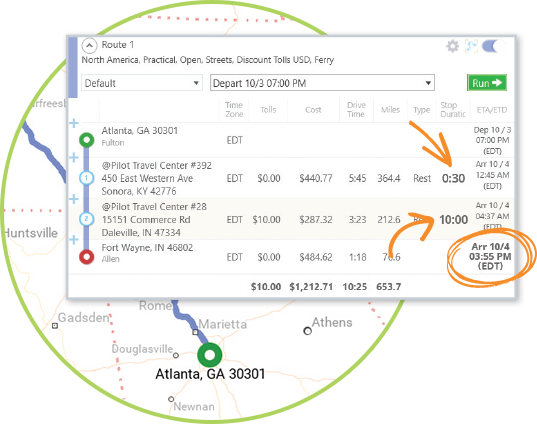 Get realistic ETAs with route plans that automatically incorporate Hours of Service stop duration times at locations along the route
Enhance customer service by arriving on-time, every time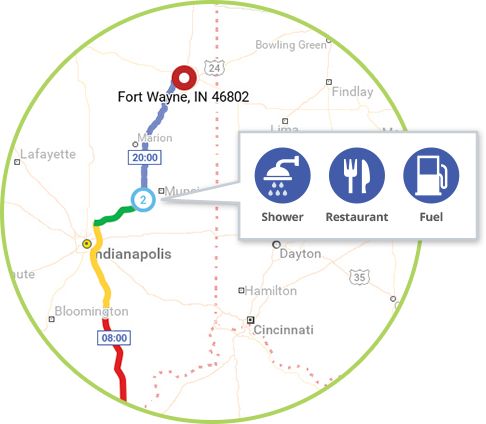 Send drivers to stops with appropriate amenities, such as showers, restaurants, and parking
Obtain realistic drive times by incorporating real-time or predictive traffic speeds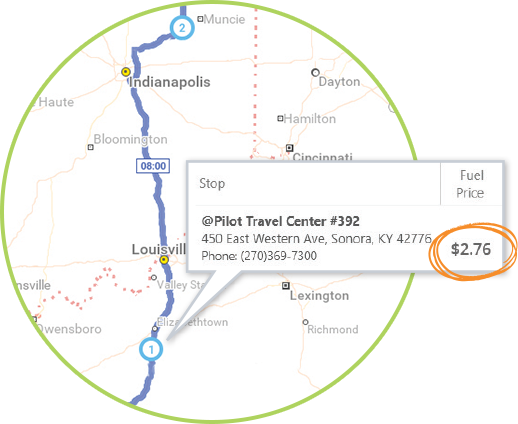 Control costs by choosing preferred fuel locations with updated diesel pricing
Generate complete trip mileage using the most up-to-date maps available for rate negotiation and driver pay
Previous
Next
Easy as 1, 2, 3: Using the Hours of Service Manager within PC
*

MILER
1
Locate the HOS Manager icon in the Routes tab on the ribbon bar. Once you've run a route, click on the icon to insert driver HOS breaks.
2
Enter the driver's available remaining HOS and, optionally, expected stop times at each stop along the route.
3
Easily "Accept" or "Change" the break locations.
No matter where in the supply chain, PC
*

MILER can help achieve any operational goal:

True Cost Route Planning
Carriers can efficiently pre-plan with commercial vehicle routing data for accurate mileage, as well as incorporating traffic and toll data into the route

Successful Negotiations
Shippers, 3PLs and Brokers get accurate rates for lane analysis and carrier selection

Operational Consistency
Drivers get the safe, compliant and cost-effective routes you've planned
0

/ 100
For-hire Carriers Use Industry Standard PC
*

MILER

2018 Transport Topics Top 100 For-Hire Carriers
Commercial truck data you won't find anywhere else.
Our single source of North American map data powers our entire suite of solutions, you won't find anywhere else. Providing complete consistency from the back office to the cab.

620,860
National Network roadway miles with 53' truck allowances

66,564
Roadway miles with truck length, height, width, and weight restrictions

84,603
Vertical bridge height clearances

10,708
Rest Areas, Truck Stops, Truck Fueling Stations, and Weigh Stations

50,770
Roadway miles with HazMat restrictions

Moving freight via rail?
Generate routes and mileage over the complete North American railroad system with PC*MILER|Rail
Get on the Right Track

Support
We've got various ways to help our customers get quick, easy answers to common questions and technical support needs.
Online Support Center
Need Help Now? Talk to a Support Team Member by calling 800.377.6453, ext. 2. We're available Monday-Friday, 8am-5pm EST
---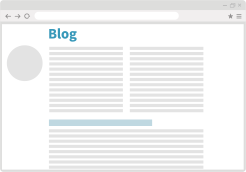 Read All About It
Find product news and in-depth feature spotlights.
News & Blog